Do you ever wonder how the parts with irregular shapes are made and why they fit tightly? The answer turns out custom plastic injection molding, which boosts as the production process gets more precise. It is already applied in many fields, such as households, health machinery, automotive, electronics, and more.
The versatility of the custom plastic injection molding is what makes it so accessible and perfect for all kinds of different applications. And to make the most of it, you need a thorough introduction to custom plastic injection molding, which is where this article will help. The illustration falls on three aspects: importance, application, and production process.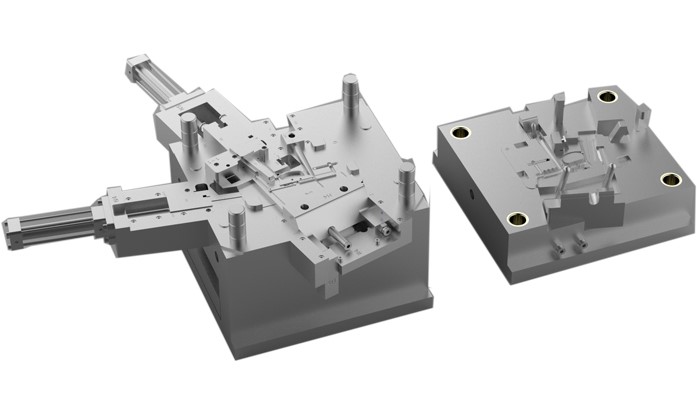 Importance of Plastic Injection Molding
The importance of custom plastic injection molding is now higher than ever. One of the biggest drivers of the growth of this type of molding process is the versatility and the benefits that come with it.
Ability to Product Complex Geometry
Experienced plastic injection molding manufacturers can produce complex geometry that has no deviations. You will need advanced equipment and also a team of experts as well. It means that no matter what your needs are, a specific plastic mold can be designed, tested, and made at scale.
Custom plastic injection molding is more durable to withstand strain and abuse compared to molds from yesteryears. What's more, the right material of the mold can be chosen from a wide range according to the needs and requirements.
OEMs can reap the benefits of lower costs. That will increase their profit margin or offer their products at a lower price to the end customers. The process can be designed for DFM, which stands for Design for Manufacturability. The OEM and injection molding teams can work together to bring costs down overall.
Multiple Applications of Custom Plastic Injection Molds
As we mentioned a couple of times, there are many applications of plastic injection molds. Customer plastic injection molds can be used in industries like:
The electronic industry can use plastic injection molds to design different sorts of custom electronic goods for the masses. From smartphones, gaming consoles to novelty gadgets, different critical components, and outer casings can be made from custom plastic injection molds.
Since plastic injection molds can be used to manufacture any part and are accurate to within 0.0005 centimeters, they can be used in precise machines like medical equipment. The mold will be carefully designed to cater to the strict specifications that medical equipment often requires.
The automotive industry is another area where it can be used. Making a durable and cost-effective mold for the mass production of automobile parts not only meets the need of vehicle production but also brings a large convenience to car repair.
With all the information above, the next thing you need to know is how a custom plastic mold is made.
Process of Producing a Custom Plastic Mold
There is a step-by-step process to making plastic injection molding parts. And as with most things, it first starts with the design.
Mold design
The mold design process is crucial——Here is where you hash out all the ideas and talk about the different needs for your project. A poor design can ruin your custom plastic injection molding project. And it will also cost more compared to a well-designed DFM design.
Mold manufacture
After the design process, it is time to manufacture the mold, where the expertise of a molding supplier usually shows. There are mainly five steps to produce a mold:
CNC machining: In this procedure, the digital milling machine uses a rotating cylindrical tool to cut workpieces accurately, versatilely, and fast to get the desired shapes.
EDM machining: EDM machining stands for electro-discharge machining or spark-machining. In this process, a particular shape is obtained by using electrical discharges. This process is also called wire cutting.
Lathe Machining: Lathe machining is a precise machining procedure. It can perform operations like changing the surface roughness, weak resistance, visual properties, and chamfer the mold's features.
Mold Fitting: This is one of the most critical processes of custom plastic injection molding. It requires expertise where mold pieces are put together to form a perfect shape or mold.
Mold Polishing: This technique helps increase the smoothness of the mold and makes the products easier to demold. That can be done by horning which is usually conducted by whetstone, sandpaper, polishing paste, and wool wheel.
Mold Trials
The last stage in the custom plastic injection molding process is mold trials. You need to make sure that the mold you designed and manufactured works perfectly and as intended.
Without any trials, you might overlook critical and non-apparent design or manufacturing mistakes, which can be very costly down the line.
At Abery, we can design, produce, and examine products to provide the most suitable and cost-effective custom plastic injection molding for you.
Conclusion
With state-of-the-art machines and expertise, we at Abery, a professional plastic mold maker, provide tailored services for clients with various requirements. We offer not merely professional products but attentive service and fast delivery. So don't hesitate to enjoy the custom injection molding service by contacting us! We are eagerly waiting to hear from you.
https://a-mold.com/wp-content/uploads/2021/12/1.jpg
413
697
administrator
https://a-mold.com/wp-content/uploads/2017/07/logo-abery.png
administrator
2021-12-23 09:33:30
2022-10-14 08:49:40
Top 3 Things You Need to Know About Custom Plastic Injection Molding