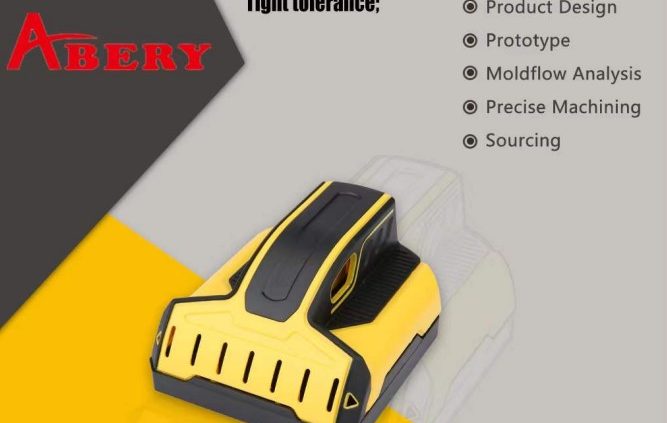 Have you ever wondered why consumers and manufacturers most likely beg to differ? It's because they both have different expectations of the same project. Consumers prefer to have a product compatible with modern age technology and possesses multifunctional features, whereas the manufacturers focus on the accuracy and efficiency of their production lines. The same has happened to the custom plastic injection mold manufacturing market, where mold manufacturers have witnessed a drastic spike in demand for customized plastic injection mold production.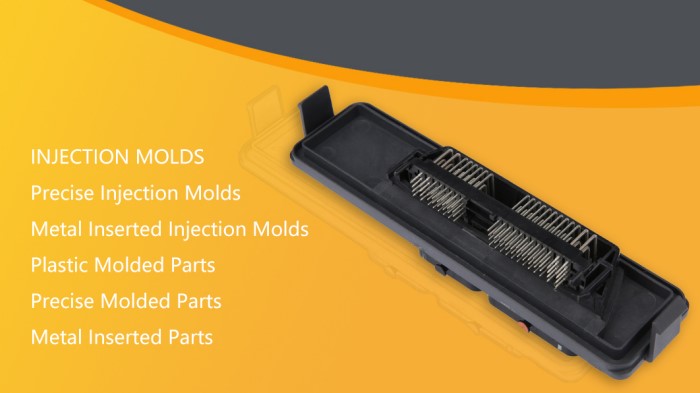 What is Custom Injection Molding?
Injection molding is considered to be among the most traditional techniques for manufacturing custom plastic items. The typical process initiates by heating specific synthetic substances (polymers) like plastic adhesives. Once the plastic material has been liquefied by the heat, the molten plastic is then injected into a custom mold involving high pressure. In the end, the molded plastic is cooled down to obtain the final solidified product shape. In other words, the custom plastic injection mold procedure can be summarized in the following six critical steps:
Mold clamping.
Molten material injection.
Dwelling (injection pause while applying pressure).
Cooling for solidification.
Mold opening.
Extraction of the final product.
Especially for making plastic components, custom injection molding is regarded as the epitome of manufacturing techniques for achieving bespoke aesthetics and intricate details. Using this method, manufacturers execute precise mold manufacturing in substantial volumes.
Factors to Consider Before Getting a Custom Plastic Injection Mold
Some of the factors to consider before getting a custom plastic injection mold are given below:
Before anything else, take into account the specifications of your project needs. For instance, the particular design of your custom plastic injection mold, depending on the parts' shape and size, plays a crucial role in producing desired parts. However, you don't need to worry about the complexity of your ordered design parts because custom plastic injection mold manufacturing is ideal for precise mold production, regardless of the design's complicated features.
Before getting a custom plastic injection mold, note that most businesses prefer to replicate the same part in bulk quantity since expensive industrial-grade material stirs up the tooling cost for low-volume production orders. Therefore, high-volume production is the right way to go, as the high cost of quality materials and tooling gets compensated by the larger production runs.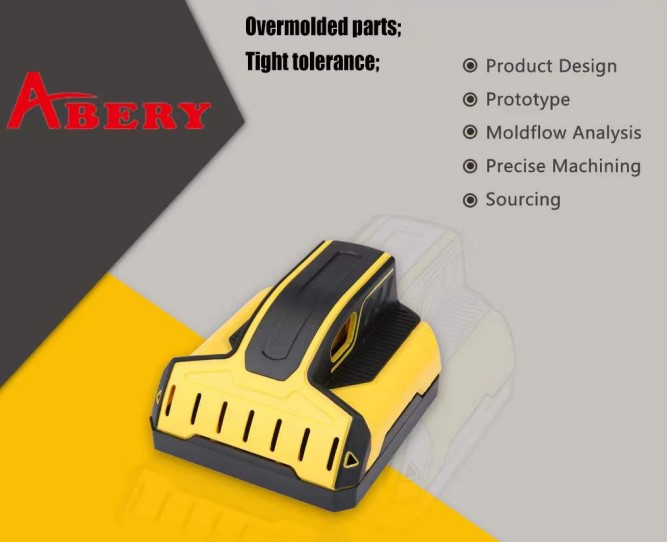 For perfectly made custom plastic injection molds, the material selection process of parts and hence molds is the key. The industrial-grade, high-quality material will yield maximum results, while the cheap material might naturally do the opposite of good. Accordingly, a professional mold manufacturer would recommend avoiding certain harsh materials (like glass-filled plastic, glass-filled nylon, etc.). Instead, you should select mold materials that provide rigidity and durability to withstand the potential harm that certain abrasive materials can cause the precise mold.
Lastly, here comes the budget for your custom plastic injection mold making. The expenditures you probably want to be concerned about are mostly related to the mold manufacturing tooling cost and design-associated aspects. For instance, the degree of intricate design features decides the correct mold shape and size required to proceed with the part production. However, the top-quality mold manufacturing material would also add to the cost per unit value.
Not only has that, but the specific color and particular texture (surface finishing) demands will also create a spike in your limited budget. Thus, a piece of wise advice here would be to try to measure your non-standard requirements before emptying your pockets all at once.
How to Gain Perfect Custom Precise Molds?
Although custom plastic injection mold manufacturing seems quite a straightforward process to operate, in reality, it is the other way around. Even a slight mistake in a single production stage can waste a lot of money on expensive materials and delay the assigned lead time. That's how many businesses lose a fortune and watch their particular project go down the drain – they fail to recognize the suitable mold manufacturer for the job and end up betting on the wrong horse.
But you don't need to make the same mistake and face the same consequences. Instead, an intelligent move is only to consult a professional mold manufacturer who is reliable and an expert precise mold supplier, and none else can meet all these qualities better than the one and only Abery.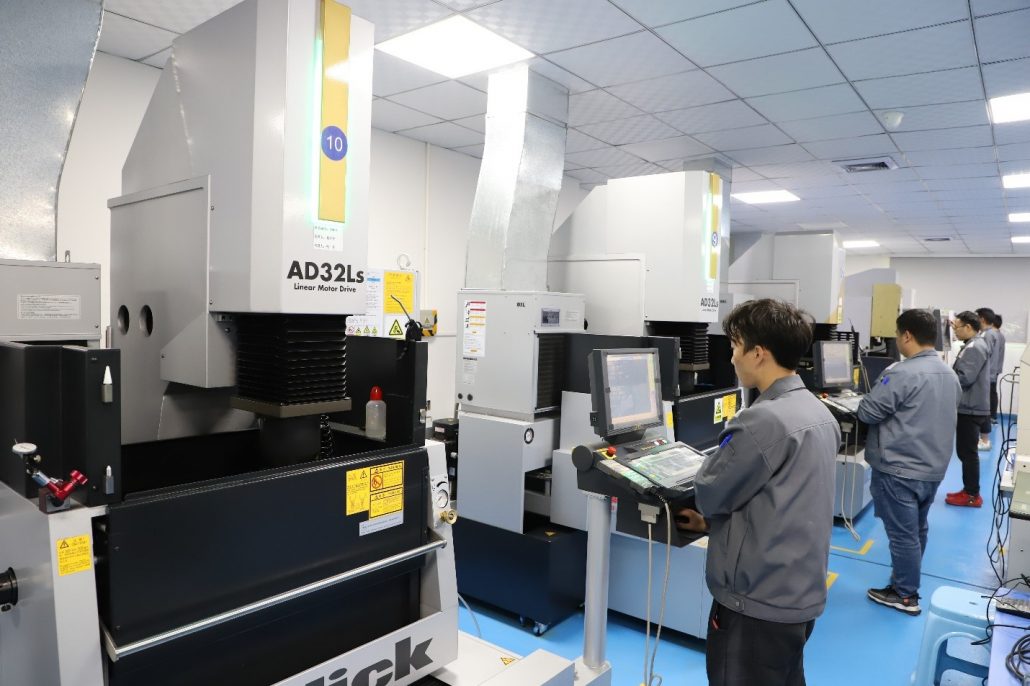 Why Should You Choose Abery as The Mold Supplier?
There are countless reasons to choose Abery as your precise mold supplier – the following are a few of the benefits that Abery has to offer as your custom plastic injection mold manufacturer:
From different injection molding machines to other advanced equipment, we are well-equipped to meet all your precise mold demands.
We can quickly achieve quality control and your tighter tolerance requirements with an accurate and accurate mold tolerance capacity of up to +/-0.01mm.
Abery relies upon our impeccably skilled engineering team for all your technical specifications and optimized solutions, ranging from design to fabrication.
We run a fully optimized control system to monitor every step of the production. Hence, your shorter lead times are always met without any uninformed delays.
At last, not only do we have a quick response time of only 24 hours but our exceptional after-sales services are also admired by our valuable customers.
Conclusion
To not overlook the significant matter of selecting the proper mold manufacturer, you need to research the precise mold supplier you think thoroughly is the one. Here we would again like to mention that you can't go wrong if you choose Abery, which is trusted worldwide. Mainly, we specialize in custom plastic injection mold manufacturing, but our remarkable machinery collection also enables us to deal with other kinds of CNC manufacturing operations.
Consequently, we proudly export various absolute best injection molds and parts to technologically advanced places like Europe, the USA, and others. So, what are you waiting for? Get an instant quote today and let Abery's creative side exceed your imagination.
https://a-mold.com/wp-content/uploads/2022/05/31.jpg
542
667
administrator
https://a-mold.com/wp-content/uploads/2017/07/logo-abery.png
administrator
2022-05-30 07:31:50
2022-10-14 08:44:22
How to Gain the Perfect Custom Plastic Injection Mold?