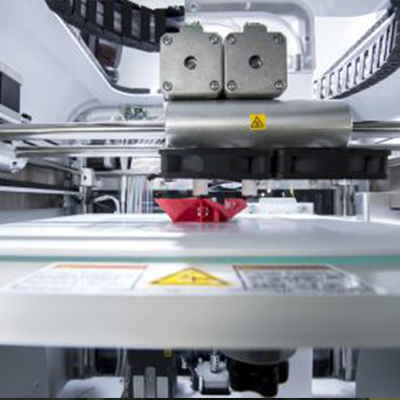 It seems 3D printing, long heralded as the "next big thing" for manufacturing, has finally come into its own.
Nowhere is this more evident than in the rise of the little guy, as the number of manufacturers producing and selling 3D printers has grown to nearly 100 manufacturers this past year, up from 62 in 2015 and just 49 back in 2014, according to a new report from Wohlers Associates Inc., the leading additive manufacturing and 3D printing consultancy.
Tags: 3D Printing, additive manufacturing, custom manufacturing, KASO Plastics, short run production
BRIDGE THE GAP FROM PROTOTYPE TO FULL-RUN PRODUCTION WITH 3D FDM PRINTING
Posted on: Mon, Jul 21, 2014
KASO Plastics 3D Printing
3D PRINTED PROTOTYPING
3D Printing has been a popular technique for rapid prototyping for years, but recently end uses for the technology have also expanded, becoming an excellent option for OEMs looking to bridge the gap between prototype and full production.
Tags: 3D Printing, 3d printing prototyping, FDM printing, KASO Plastics, plastic injection molding, plastics manufacturing, Rapid Prototyping, short run production
NEW OPPORTUNITIES FOR 3D PRINTING AND SHORT RUN PRODUCTION
Posted on: Thu, Jun 26, 2014
3D Printed Plastic Part
Rapid prototypers around the globe have been utilizing 3D printing to create manufacturing prototypes that help prove out design concepts and test part functionality. But rapid prototyping is only the beginning when it comes to the opportunities that are now available for 3D printing.
https://a-mold.com/wp-content/uploads/2017/07/blog-5-1.jpg
400
400
mcgraw
https://a-mold.com/wp-content/uploads/2017/07/logo-abery.png
mcgraw
2017-07-20 12:54:58
2022-06-02 09:49:58
Competition Is Heating Up In The Additive Manufacturing Market